Corrosion protection - offshore and onshore
We provide a comprehensive solution for corroded surfaces, covering everything from damage assessment to implementation by certified technicians and detailed documentation. Our competent approach guarantees effective repair and protection.

Furthermore, our team of FROSIO inspectors provides complete inspection and monitoring services for your projects, ensuring thorough oversight and quality assurance.
Maintenance | repair work
| | |
| --- | --- |
| | Repairs to coating systems on structures in the onshore/offshore area |
| | Preparation of the surface with various methods (manual, mechanical and compressed air blasting with solid blasting media) |
| | Application of coating materials / systems with various methods (manual, spraying) |
| | Special solutions for flanges and pipes (e.g. Oxifree) |
| | Work can also be carried out using SZP |
| | Quality assurance by FROSIO inspector |
| | 15 years of experience |
Inspections
| | |
| --- | --- |
| | Quality assurance and execution control during construction |
| | Final and partial acceptance |
| | Recurring tests on onshore and offshore structures |
| | FROSIO inspections |
| | damage assessment |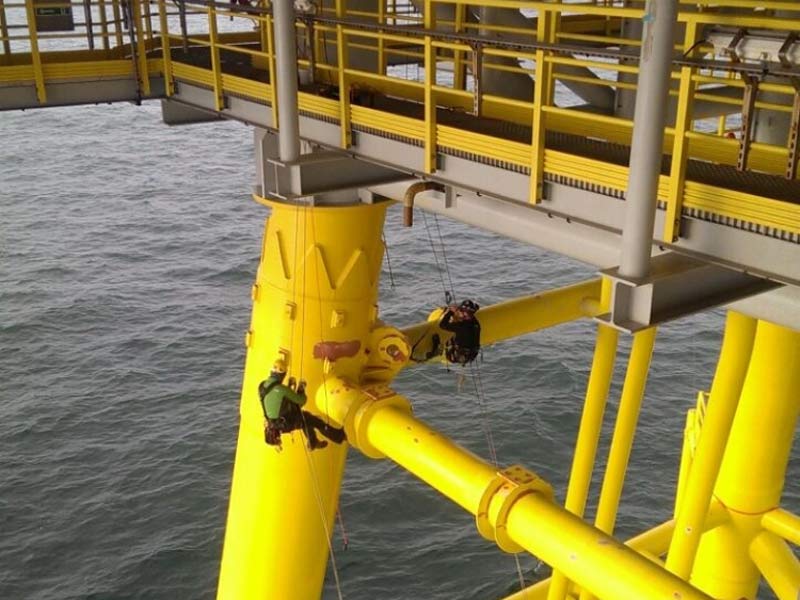 Advice
| | |
| --- | --- |
| | Advice on the analysis of the existing loads on the building |
| | Creation of specifications |
| | Selection and specification of suitable coating systems |
| | Selection of suitable application methods |
| | Creation of documentation and status assessments |